Tim Ryan
Chair, British Columbia Forest Practices Board, Canada
Tim Ryan has worked in the forest sector for more than 35 years, the past 21 in leadership positions in B.C., Alberta, Manitoba, Ontario and Minnesota. Formerly Chief Forester and Director of Woodlands Operations with Vancouver's Ledcor Resources and Transportation, Tim spent much of his career with Ainsworth Lumber Co. Ltd., where he was Vice President responsible for timberland operations, corporate forest and environmental policy and bioenergy. He also served as Manager of Forestry with the Cariboo Lumber Manufacturers Association and is past president of the Alberta Chamber of Resources and former board member of the Alberta Forest Products Association. Tim Ryan is a Registered Professional Forester in BC and he holds a Bachelor of Science degree in Forestry from the University of Alberta.
S.S.Negi
Director General (Forests) & Special Secretary, Ministry of Environment, Forest and Climate Change, Govt. of India
S.S. Negi (Indian Forest Service, 1980) is Director General (Forests) & Special Secretary, Ministry of Environment, Forests and Climate Change, Govt. of India.  He belongs to the Himachal Pradesh cadre of the Indian Forest Service. He holds a D.Sc. degree in Natural Resource Management. He is the author of more than 130 books on forestry, environmental sciences, Himalayan studies and natural resource management. He has been Director , Environment, Science and Technology, Government of Himachal Pradesh; Member Secretary, H.P., State council for Science, Technology and Environment; Member secretary HP state Biodiversity Board;  Director Forest Research Institute Dehradun (and ex-officio Vice Chancellor FRI University); Member Secretary, HP State Pollution Control board; State project Director, Integrated Watershed Development Project, Solan; Assistant Director, General Indian Council for Forestry Research and Education; Associate Professor, Indira Gandhi National Forest Academy, Dehradun and Director, Forest Training institute, Chail. He has widely travelled in India and abroad.
John Innes
Dean, Faculty of Forestry, the University of British Columbia, Canada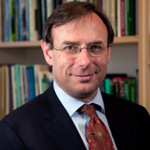 John Innes is Dean of the Faculty of Forestry at the University of British Columbia. He teaches in the field of international forestry. He is Chair of the Commonwealth Forestry Association (since 2010), Chair of the Standing Committee of the Heads of Forestry Commonwealth Countries, Chair of the Association of University Forestry Schools of Canada, a Board Member of the International Union of Forestry Research Organizations and Chair of the Asia-Pacific Forestry Education Coordination Mechanism. He is a member of the Advisory Group on Forestry Education of the Food and Agriculture Organization of the United Nations. He is an Honorary Professorial Fellow in the Melbourne School of Land and Environment at the University of Melbourne and Honorary Professor at four different Chinese universities. Last year, John was invited to serve on the Genome BC and National Forestry Sector Steering Groups, and the Forestry and Fibre Work Group of the BC Forest Sector Bio-Economy Transformation Council.
John came to British Columbia in 1999, having previously worked as a Section Head in the Swiss Federal Institute for Forest, Snow and Landscape Research. Since arriving in BC, he has worked on a range of issues associated with forest management. He is actively involved with climate change research, particularly its effects on forest ecosystems and the development of appropriate management strategies for adaptation, and in 2007 was part of the IPCC team that shared the Nobel Peace Prize with Al Gore.
As Dean of the UBC Faculty of Forestry, he is encouraging greater international involvement of the Faculty, and entrenching its position as the leading Faculty of Forestry in the world. Under his leadership, the Faculty has taken significant steps toward broadening the curricula and academic content to reflect changing realities in the forest and conservation sectors, also enhancing interdisciplinary and continuing education for forestry professionals and scholars from around the world.
Jack Saddler
Professor, Faculty of Forestry, the University of British Columbia, Canada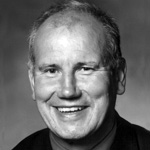 John (Jack) Saddler is the endowed Professor of Forest Products Biotechnology / Bioenergy (originally an NSERC Industry Chair) and also the former Dean, Faculty of Forestry at the University of British Columbia (2000-2010). As a senior and seasoned research scientist, Dr. Saddler has been involved, for more than 35 years, in various national and international organizations that have advanced the global understanding of how woody biomass can be converted to useful fuels and chemicals. What is now termed the Biorefinery area. He is a Fellow of the Royal Society of Canada, Canada's highest recognition for scientists, and he has received many other awards such as the International Union of Forest Research Organizations (IUFRO's) Scientific Achievement Award, the Charles D. Scott award for contributions to the field of "Biotechnology for fuels and Chemicals", and the prestigious Life Sciences British Columbia award for demonstrated leadership in the industry, given to individuals who have assisted in the creation and advancement of the broader life sciences communities over time. Dr. Saddler has published more than 400 papers, several books, holds several patents and is a regular reviewer/advisor for agencies such as the US Dept of Energy, USDA, NSERC, World Bank, etc. Outside of the research setting, Dr. Saddler has advised policy-makers at the highest levels and has been instrumental in the creation of long-standing initiatives to demonstrate, commercialize and transfer promising biorefining technologies, such as the NSERC Bioconversion Network, BC Bioenergy Network and the Canadian Forest Innovation Council (CFIC) (forerunner of the Biopathways strategy). He has acted as the Task Leader of the Liquid Biofuels network of IEA Bioenergy organization for the last ten years. He currently serves on the Markus Wallenberg Foundations Prize selection committee (Forest Sectors "Nobel Prize" selection committee} and is on the Scientific Advisory Boards of several companies. He just returned from sabbatical at the International Energy Agency (IEA) in Paris where he was charged with updating the bioenergy/biofuels projects for the IEA's world energy outlook (WEO) for 2025/2050.
Vijai Sharma
Chairman, Network for Certification and Conservation of Forests and Member,Board of Trustees of the World Agroforestry Centre, Nairobi
He has been Central Chief Information Commissioner; Member of the National Green Tribunal; Secretary to Government of India, Ministry of Environment & Forests; Special Secretary in the Cabinet Secretariat.
Was Special Adviser to Executive Director U.N. Environment Programme; Senior Adviser to Secretary-General of the U.N. Commission on Sustainable Development; Coordinator & Spokesperson for the Group of 77 & China in the Climate Change Negotiations.  Co-authored Forts of India (Collins London 1986); Forts of Bundelkhand (Rupa Delhi 2006). Has law degrees from London University and Harvard Law School.
Rick Jeffery
President & CEO Coast Forest Products Association, Canada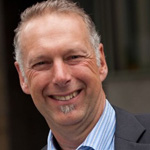 Rick Jeffery has 30 years' experience in the coast forestry sector of British Columbia.  President and CEO of Coast Forest Products Association since 2004, Rick represents the interests of forestry companies up and down the BC coast ensuring that they have fair access to the global marketplace and are supported by government policy.  With a focus on strategy, negotiation, policy and stakeholder relations, Rick works on behalf of the industry collaborating with elected officials, senior bureaucrats, First Nations peoples, environmental groups, communities and others.  Rick is a Professional Forester and holds a Bachelor of Science in Forestry from the University of Alberta.
Hosny El-Lakany
Adjunct Professor, Director of International Programs, Faculty of Forestry, the University of British Columbia, Canada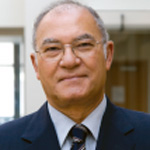 Hosny El-Lakany, holds a B.Sc. in Agriculture and an M.Sc. in Forestry from the University of Alexandria, Egypt, a Ph.D. in Forestry from the University of British Columbia, and a D.Sc. h. c. from Laval University, Canada. In 1983 Dr. El-Lakany became professor of Forestry and subsequently Chairman of the Forestry Department at Alexandria University, then Professor and Director of the Desert Development Centre of the American University in Cairo. In 1995, Dr. El-Lakany joined FAO as Assistant Directeur de Cabinet and was appointed Assistant Director-General of FAO in charge of the Forestry Department in 1998 until his retirement end of 2005. Dr. El-Lakany is a member of several scientific and professional bodies including the Boards of Trustees of CIFOR and ICRAF (2007-2015), the Canadian Institute of Forestry, the Governing Council of the Commonwealth Forestry Association, the Co-Chair the Expert Group of the Forest Investment Program  of the World Bank,  and the Editorial Board of the International Journal of Food Security. He has published more than 120 scientific papers and co-edited one book.  Recent scientific publications include "Agriculture and Forestry integration" and "Environmental and Climate Security" (SCOPE/UNESCO); Global forest and forest utilization challenges over the past quarter century, the role of research" (IUFRO),   "A process approach to forests contributing to the evolving UN 2030 Agenda for Sustainable Development" (Inter'l For. Rev.), and "Analyzing the Negotiation Dynamics Leading to the Prominence of Forests in the Paris Agreement of the UN Framework Convention on Climate Change", Journal of Arbitration and Mediation.
Marilyn V. Headley
CEO & Conservator of Forests, Jamaica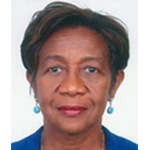 Marilyn Headley is the first female CEO& Conservator of Forests at the Forestry Department, a post she has held since November 1996. She has 40 years- experience in the Forestry and Agricultural Marketing having previously worked as Deputy Senior Research Officer at the Forestry Department, Agricultural Specialist at Jamaica Promotions Corporation (JAMPRO) and in other agricultural marketing posts. Ms. Headley led the transformation process of the Forestry Department to Executive Agency status in 2010. She has lead the development of the Forest Policy 2016 and the second National Forest Management and Conservation Plan for Jamaica. The NFMCP is the 10 year forest sector Plan.
Miss Headley's achievements have also been widely recognized with her most recent award being the conferral of the Order of Distinction by Governor General, His Excellency the Most Hon. Sir Patrick Allen at the 2014 staging of the National Honour Awards. She has also received the Gabriel Charles Award for her dedication and service to the island's forests at the 16th Caribbean Foresters Meeting in 2013 and has also been featured in the Women of Jamaica Publication. She is a member of the Board of Governors of the Commonwealth Forestry Association and Chairman of the Protected Areas Committee in Jamaica.
Sir Harry Studholme, Bt
Chairman, Forestry Commission England/Scotland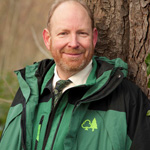 Sir Harry Studholme was appointed Chairman of the GB Forestry Commission in March 2014. He has owned and managed forestry and farmed in South West England for over 25 years. He was Deputy Chairman of the Independent Panel on Forestry, which reported on the future of English forestry in July 2012. Among his current roles is Chairmanship of the Phaunos Timber Fund, a quoted investment company owning forestry in South America and New Zealand.
Sir Harry was Chairman from 2009 to 2012 of SWRDA, the government agency charged with economic development in South West England. He chaired the Finding Sanctuary project, working with environmentalists and the fishing industry on proposals for marine conservation from 2007 to 2011 and chaired South West Food and Drink from 2004 to 2008. He is an Engineering graduate of Cambridge University, a Chartered Accountant (FCA), a Chartered Tax Adviser (CTA), an accredited Commercial Mediator (CEDAR) and an Honorary Fellow of the Institute of Chartered Foresters.
 Peter Holmgren
Director General, Center for International Forestry Research (CIFOR)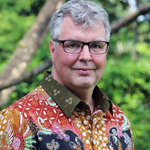 Appointed in 2012, Peter Holmgren is the Director General of the Center for International Forestry Research (CIFOR), where he leads a team of more than 200 scientists and staff operating together with partner institutions in over 40 countries. Under his leadership, CIFOR updated its strategy in 2016, emphasizing the role of forestry in achieving each of the 17 Sustainable Development Goals.
Holmgren has a PhD in Forestry and 26 years of experience in international forestry and agriculture. Prior to CIFOR, Holmgren worked at the Food and Agriculture Organization (FAO), where he led FAO's work on climate change and its contributions to the UNFCCC process. While at FAO he also coordinated the Global Forest Resources Assessment, played a leading role in establishing the UN-REDD program and led the development of the Climate Smart Agriculture concept.
Holmgren is credited for leading the dialogue to enhance and broaden the role of forestry in the Global Development Agenda to address the major challenges of our time: poverty, food security, climate change and green economy. An early champion of the landscape approach,Holmgren launched the Global Landscapes Forum, which is today the world's largest conference on integrated land use.
Ben Chikamai
Director/Chief Executive Officer, Kenya Forestry Research Institute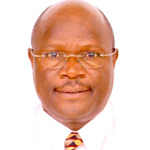 Ben Chikamai has been the Director/Chief Executive Officer, Kenya Forestry Research Institute since 2009. Before that he served (1999-2009) as Co-ordinator for the Association of Forestry Research Institutions in Eastern Africa (AFREA). He is currently a board member of the International Union of the Forestry Research Organisations (President's Nominee) and liaison Officer for Africa. He also serves as Regional Coordinator of the Commonwealth Forestry Association (CFA) in Africa and as the Executive Secretary for the Network for Natural Gums and Resins in Africa (NGARA). He has also served as a referee for the "New Forests"; "International Forestry Review"; "Discovery and Innovation Journal", African Academy of Sciences; the "East African Agricultural and Forestry Journal"; "Tanzania Journal of Forestry and Nature Conservation of Sokoine University of Agriculture", Tanzania and "Journal of Eastern African Natural Resource Management. He is an author or Co-author of more than 60 papers in refereed journals, conference proceedings or book chapters. Chikamai received his PhD in Forestry Utilization from the Faculty of Agriculture and Forestry Sciences at the University of Wales (UK) and Masters from the Faculty of Forestry at the University of Toronto (Canada)
Rob de Fégely
Director, Margules Groome Consulting
National President of the Institute of Foresters of Australia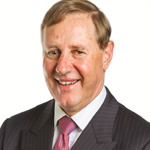 Rob de Fégely is a founding Director of Margules Groome Consulting P/L a forest and forest industry consulting company based in Australia and New Zealand. He is Co-Chair of the Commonwealth Governments' Forest Industry Advisory Council with Senator the Hon Anne Ruston and is also the Forestry representative on the Agricultural Industry Advisory Council Chaired by the Deputy Prime Minister the Hon Barnaby Joyce. He is Chairman of Forestry Tasmania and Cape York Timber in far north Queensland and formerly a Non-Executive Director of VicForests. He is also the National President of the Institute of Foresters of Australia. A committed conservationist he is a member of the Victorian Advisory Board of Greening Australia and is a member of the NSW National Parks and Wildlife Services' regional advisory council for the Far South Coast. He has worked in the Australian forest industry for 36 years and worked and travelled extensively in the Asia Pacific region. He is a Registered Professional Forester with a Bachelor of Science (Forestry) degree from the Australian National University and a Master of Science (Forest Business Management) from Aberdeen University in the United Kingdom. He is a Fellow of the Australian Institute of Company Directors and the Australian Rural Leadership Program. In his spare time, he runs a small farm and forestry enterprise on the far south coast of New South Wales.
Rory Gilsenan
Director General, Science Program Branch, Canadian Forest Service, Natural Resources Canada
Rory Gilsenan is currently the Acting Director General, Science Program Branch of the Canadian Forest Service at Natural Resources Canada. His responsibilities include: ensuring alignment of the CFS S&T portfolio to Government of Canada priorities; communicating the impact of NRCan's work to partners and stakeholders; creating an environment to sustain excellence in science; advancing science-policy integration; furthering the integration and performance of the Canadian forest sector innovation system; and, supporting the delivery of key programs including bioeconomy, forest pests, climate change impacts & adaptation, and genomics.
Rory was previously the Director of Strategic Policy at the Canadian Forest Service, overseeing the Aboriginal Forestry Initiative, the Canadian Council of Forest Ministers, and a variety of forest sector policy files. Prior to joining the Canadian Forest Service, Rory worked as a development economist for the World Bank and a number of other international clients in both the public and private sectors in North America, Europe, Africa and the Middle East.
Savita
Director, FRI and Vice Chancellor, FRI Deemed University
Savita is an Indian Forest Service officer of 1985 batch belonging to Himachal Pradesh state cadre. She is presently posted as Directed FRI and Vice Chancellor of FRI University. She is Masters in Botany and Forestry. She also holds Masters Diploma in Public Administration from IIPA and M. Phil Degree in Rural Development from Punjab University. She has done M.B.A. from University of Western Sydney, Australia. Dr. Savita did her Ph.D. research work in 'Governance Issues in Forest Management' to assess the role of Leadership and Motivation in Effective Forest Management. Besides working in various capacities in the state of Himachal Pradesh, she has worked as Deputy Secretary/ Director in the National Women commission, Ministry of HRD, Ministry of Social Justice & Empowerment, Ministry of Tribal Affairs and Ministry of Information & Broadcasting. She did a short stint as Professor in Indira Gandhi National Forest Academy and remained Principal of Central Academy for State Forest services, Dehradun for about five years. She worked as Deputy Director General (Education) in ICFRE for a year and now she has been Director FRI since June 2015. Before joining in ICFRE, She worked as Addl. PCCF (HRD) in the state of Himachal Pradesh for more than two years. Her special interests are in Human Resource Development related issues and approaches for effective carbon mitigation. She is avid reader and loves studying personalities.
Anupam Joshi
Senior Environmental Specialist, World Bank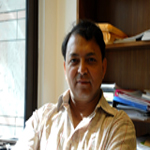 Anupam is a trained ecologist having wide experience in the fields of ecosystem analysis, biodiversity conservation, protected area management, habitat restoration, impact assessments and evaluations. He received his Ph.D. from University of Delhi in 1997 and since then has worked with the Government of India (Planning Commission), Civil Society, Private Sector (as a freelance environment and management consultant) and with multilateral donor agency (The World Bank – since 1997). Presently, as a Senior Environmental Specialist in the World Bank, Anupam is a Team Leader for managing complex multi-state projects on Biodiversity Conservation, Natural Resource Management and Livelihood Improvement He also supports other Bank operations wherein his primary responsibilities include providing environmental safeguard support to ensure that investments are sustainable and do not result in adverse impacts. He is currently leading tasks for mainstreaming the use of Smart Green Infrastructure approaches in Bank operations. He has provided technical support in developing a range of research based knowledge products as well as acted as a trainer on various capacity building efforts on environmental and conservation topics. He enjoys traveling and listening to music. He is also a photographer by hobby and has won several awards in the World Bank.
H. S. Singh
Retired IFS officer, Ex. Principal Chief Conservator of Forest
H. S. Singh, a retired IFS officer, Ex. Principal Chief Conservator of Forest, and a wildlifer was born in Dewa village (Manda) in Allahabad district in Uttar Pradesh, India in 1954. He earned his M. Sc. Degree (Physics) from the University of Allahabad in 1977 and Ph. D. Degree in Wildlife from the Saurashtra University, Rajkot. He held various positions in forestry and wildlife sector and also worked as Chief Wildlife Warden, Gujarat State. At the last phase of his service, he worked as Head of Social Forestry Wing and Principal Chief Conservator of Forest and Chairman, Gujarat Biodiversity Board, Gandhinagar, before his retirement in Feb, 2014. Presently, he is engaged as Member of National Board for Wild Life; Member, Gujarat State Board for Wild Life; Member, Gujarat Coastal Zone Authority; and Member, Gujarat Biodiversity Board.
Dr. Singh earned several national and international awards such as Forestry Service Medal in 1993 by the Gujarat Government for meritorious contribution in forestry, Chaturvedi Prize thrice-in 1997, 1999, 2000 for the best scientific articles on wildlife, Brandis Prize in 1998 for publishing the best article on forestry in the Indian Forester, the Environment Award by the Gujarat Sahitya Sangam for "Meritorious contribution in wildlife conservation, the ICFRE Prize and Cash Award for 1998-99 for his meritorious contribution in "Forest Conservation" and Biological Conservation Award ( Elsevier, Amsterdam, Netherlands) in 2014 for review of scientific paper. He served as expert member in various national and state committees. He authored over one dozen books, several scientific documents and over four dozen scientific articles in national and international
C.M. Seth
IFS, Environment Advisor, Central University of Jammu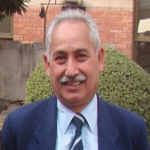 C.M. Seth is an Indian Forest Service Officer of 1978 J&K cadre, with 38 years of service in the state. During his service period he has held prestigious postings as Director State Forest Research Institute, Chief Wildlife Warden, Managing Director State Forest Corporation and Chairman State Pollution Control Board. He was also the first Registrar and Project Director of Shri Mata Vaishno Devi University, Katra Jammu. After superannuation in 2009 he was engaged as Environment Advisor to Sh. Amar Nath Shrine Board by his Excellency the Governor of J&K state. He is member of J&K State Biodiversity Board, J&K State Cultural and Heritage Authority, and Expert Group on Environment Education and Training of MoEF&CC GoI, National Innovation Foundation Cell, RuTag Jammu University. He also served as Chairperson Sate Advisory Board of World Wide Fund for Nature India, J&K. Co-Convener of INTACH J&K chapter and Vice-Chairman of Indian Institute of Public Administration J&K Chapter. He is fellow of Natural Resources Sciences (FNRS) Banaras Hindu University, Department of Natural Resources Sciences. He was also appointed as the honorary member in the Research Board of Directors by the American Biographical Institute. He was internationally recognized for his contribution to Himalayan Forestry by the American Biographical Institute. He is recipient of Schlich medal 1977 from the Commonwealth Forestry Institute Oxford University in Forestry Research and also National Forest Conservation award in 2010 from the Confederation of Indian Universities and global Open University New Delhi. Presently he is working as an Environment Advisor to the Central University of Jammu. He is member of many prestigious associations including life member of Commonwealth Forestry Association India
Eva Muller
Director,Forestry Policy and Resources Division, FAO Headquarters, Rome
Eva Muller has 35 years of experience in forestry development, mainly in developing countries. She has worked extensively in Africa, Latin America and Asia. Before joining FAO in 2004, she was Assistant Director for Reforestation and Forest Management of the International Tropical Timber Organization (ITTO). Currently she is Director of the Forestry Policy and Resources Division at FAO Headquarters in Rome. Ms. Muller has a Masters Degree in Forestry from Yale University in the US and a PhD in Natural Resources from the University of Hamburg in Germany.
Digvijay Singh Khati
Principal Chief Conservator of Forests (Wildlife) and Chief Wildlife Warden, Uttrakhand India.
A keen wildlife professional, Mr. Digvijay Singh Khati has been an associate of Indian Forest College, Dehradun. He worked as Director of important wildlife reserves viz. Dudhwa and Rajaji National Parks and Corbettt Tiger Reserve. He served as Professor in Wildlife Institute of India Dehradun and held important positions in Uttrakhand Forest Department. He has been commonwealth fellow at University of Bradford, UK; and UNDP-FAO fellow at University of New England Australia. He has special interest in Biodiversity Conservation and Community Participation.